About Harry Elias Partnership
Harry Elias Partnership was founded in 1988 by the late Mr Harry Elias, Senior Counsel, who was widely recognised as "one of Singapore's foremost litigation lawyers".
The firm has an established reputation as one of the leading full-service firms in Singapore. It has a rich history and has played a significant role in the development of Singapore as a legal centre, through membership in various government committees and regulatory bodies. Harry Elias Partnership has demonstrated its leading market position by acting in various iconic projects such as Marina Bay Sands Integrated Resort, Singapore Flyer, Singapore Formula 1 Race Pit Building, One Marina Boulevard, National Library Building, Marina Bay Financial Centre Project, and Tuas Terminal. Its clients include local, regional and global organisations and government agencies.
In 2012, the firm established an associated firm, HEP Law in Brunei Darussalam, a growing centre for trade and finance in the region.
About Our Founder, Harry Elias SC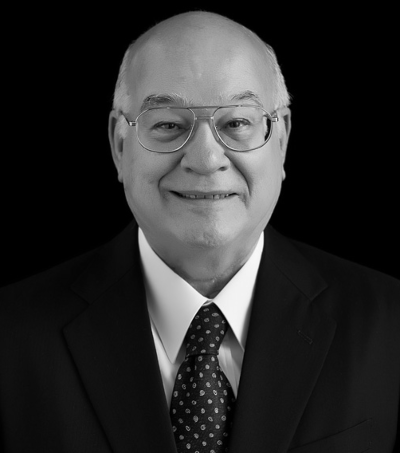 Widely recognised as one of Singapore's foremost litigation lawyers, Mr Elias founded Harry Elias Partnership LLP in 1988.
Mr Elias was known for his compassion and contribution to society. In 1985, he spearheaded the setting up of the Law Society's Criminal Legal Aid Scheme (CLAS) to help the less fortunate obtain free legal representation and was the founding Chairman of CLAS from 1985 to 1991. He was one of the first 12 people appointed Senior Counsel in 1997. In 2000, he was conferred the Legal Eagle Award by the Law Society of Singapore, and in 2005, he was conferred the prestigious CC Tan Award by the Law Society of Singapore in recognition and honour of members of the Singapore Bar who have displayed the highest ideals of the profession – honesty, fair play, courtesy and personal integrity.
Mr Elias was the President of the Law Society of Singapore from 1984 to 1986.  In 1997, he was appointed as a Mediator to the Panel of Mediators of the Singapore Mediation Centre and in 2003, he was appointed a Member to the Regional Panel of Arbitrators of the Singapore International Arbitration Centre.  He served as the Chairman of the Inquiry Panel of the Law Society from 1986 to 1993. He also served as the Chairman of the Advocacy Committee of the Law Society and was a Member of the Senate, Singapore Academy of Law.
With over 50 years of litigation experience, Mr Elias is one of the most leading litigation Counsel in the Singapore Bar. He has extensive experience in civil and commercial disputes, defamation, commercial crime and medical negligence.
He was conferred the Public Service Medal (Pingat Bakti Masyarakat) in August 2013.
Mr Elias passed away on 26 August 2020. He was 83.