Webinar Invitation: Anti-Money Laundering and Terrorism Financing, 21 September 2021, 2.30-5.15pm
Webinar Invitation: Anti-Money Laundering and Terrorism Financing, 21 September 2021, 2.30-5.15pm
13 Sep 2021
Harry Elias Partnership LLP Partner Suressh S will be moderating a panel discussion at the upcoming "Anti-Money Laundering and Terrorism Financing" webinar on 21 September 2.30pm - 5.15pm SGT. Suressh, who is also the Chairperson of the Anti-Money Laundering Committee of The Law Society of Singapore, together with the panellists, will discuss key aspects of the legislative framework and the necessary actions to be taken when carrying out customer due diligence measures.
For more information, please click here.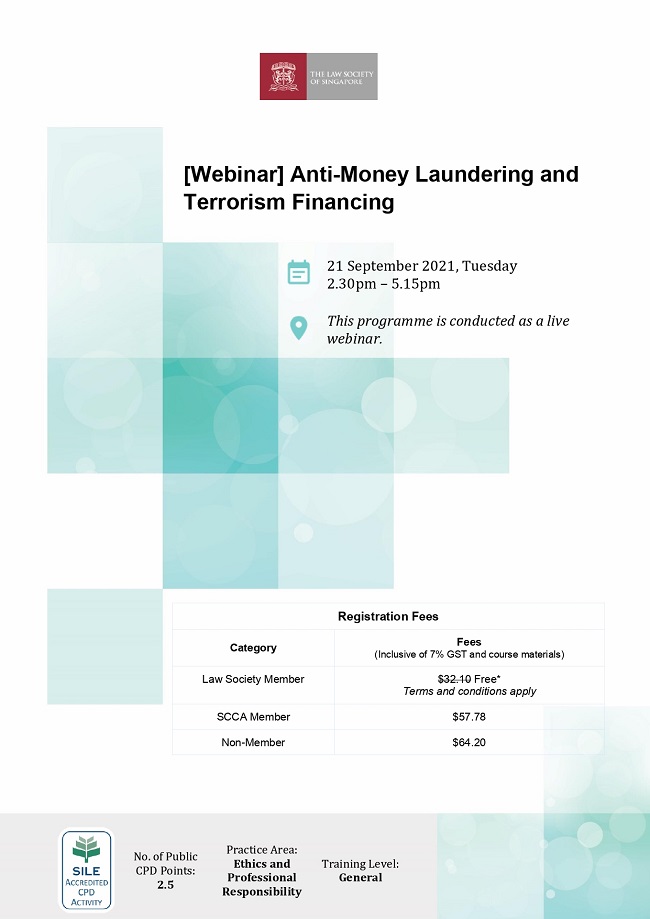 For more information, please contact our Business Development Manager, Ricky Soetikno, at [email protected].